Special Cosmetic Dentist in Melbourne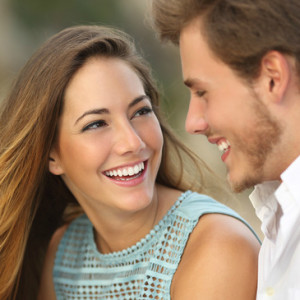 Want to fix your smile or the look of your teeth? The term Cosmetic Dentistry is applied to any form of dental treatment carried out to improve the appearance of your teeth. Cosmetic Dentistry can include the use of teeth whitening, porcelain veneers, dental implants, crowns & bridges, and replacement of amalgam fillings with tooth coloured composites.
All Cosmetic Dentistry procedures at James Peter Dentists are performed by highly skilled and qualified dentists, committed to ongoing training in the latest techniques and technological advances in the industry. Our sole focus is helping you attain a perfect smile, in a comfortable and supportive environment, using cutting-edge equipment and modern treatments, performed by our skilled technicians.
What Procedures Are Included in Cosmetic Dentistry?
Cosmetic Dentistry is a broad label encompassing a number of different dental procedures and techniques focused on improving the alignment, shape, size, colour, and general aesthetics of a patient's smile. Treatments can include:
Composite fillings

Cosmetic bonding

Crowns

Dental bridges

Dental hygiene changes

Full mouth restorations

Implants

Inlays & Onlays

Invisalign treatment

Orthodontic treatments

Porcelain veneers

Smile design

Teeth whitening

Tooth Reshaping
How Can Cosmetic Dentistry Help?
We all want to greet people with a big open smile full of healthy white teeth, and if we are self-conscious of crooked or discoloured teeth, it can affect everything from our social and love lives, to our career prospects. The primary function of Cosmetic Dentistry is to improve the health and aesthetics of your teeth and smile, giving you the confidence to interact with people on a daily basis and not be embarrassed about the condition of your teeth.
Besides improving the health and appearance of your teeth, Cosmetic Dentistry helps improve your overall health and wellbeing through improved bite function and enables a return to eating foods that may have had an adverse effect on teeth in the past. Unhealthy teeth can cause a lot of pain and discomfort. Cosmetic Dentistry can help improve the health of your teeth and remove the aches and pains caused by misaligned or unhealthy teeth.
Cost of Cosmetic Dentistry
The cost of Cosmetic Dentistry varies widely between patients because every person has different needs and goals with their teeth. The best advice we can offer is to book in for a no obligation consult and have our experienced and qualified dentists run through the different options with you.
To improve your smile and the overall health of your teeth, get in touch with James Peter Dentists to see how we can help you have the smile you've always dreamed of.