High Quality Dental Implants Melbourne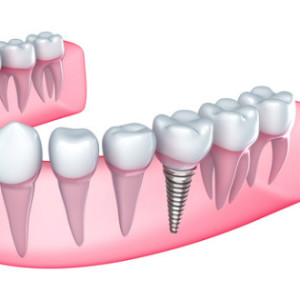 Missing or broken teeth can have an enormous impact on your quality of life. It can affect self-confidence, the ability to enjoy food and drink, and cause serious pain and discomfort.
An Implant is the sturdiest alternative to real teeth as it replaces the entire tooth, including the root, and allows the jawbone to grow around the metal root for a secure, comfortable fit.
Replace Missing Teeth with Dental Implants
Dental Implants are the most secure and reliable long-term option for replacing missing teeth. You can use Dental Implants to replace a single tooth, multiple teeth, or an entire set of dentures using the latest All-On-4 techniques.
The Implant is secured to your jaw via a titanium post which replaces the root of your missing tooth (or teeth). A porcelain crown is then fitted to the top of the Implant as a strong and permanent replacement of your missing tooth.
How Long Do Dental Implants Take to Fit?
Treatment times depends on a number of factors including the condition of your jawbone, which teeth are missing, and the exact treatment you require. A typical Implant process involves:
Diagnostic Consultation

– Includes an initial examination, X-rays, photographs of your mouth, and your dentist running through the various options with you.

Bone Grafts & Sinus Lifting

– This step may or may not be necessary depending on the condition of your jawbone. If not required we proceed straight to Implant Placement.

Implant Placement

– The Titanium root is screwed into the jawbone and left for several weeks giving the bone time to 'integrate' with the Implant.

Review Consultation

– The Implant site is reviewed to ensure a successful hold, and an impression taken which is sent to the Dental Laboratory who will fabricate the crown.

Crown Placement

– Placing the Crown on the Implant is the final step, leaving you with a brand new tooth and a full set of teeth.
The entire process from initial consultation to Crown Placement can take up to four months, but the result is a permanent solution for your missing tooth or teeth, and a beautiful new smile.
Are Dental Implants a Permanent Solution?
Yes, with the correct oral care and occasional maintenance, Dental Implants can last a lifetime. Individual factors do come into play which can include if you smoke, and how well you maintain your teeth, the quality of the bone and how well the Implant has integrated into the jaw. But in the vast majority of cases, a Dental Implant is a permanent solution.
Don't let missing teeth impact on your health, well-being, and self-confidence. Contact James Peter Dentist and book an initial consult today.