Specialists in Porcelain Veneers & Cosmetic Dentistry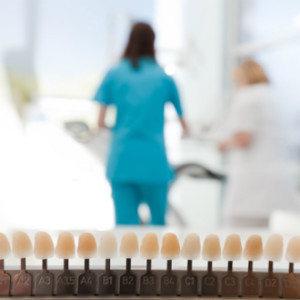 Your smile is your first impression, the first point of contact when you greet people. When you're unhappy with your smile it can be a huge blow to your self-confidence and affects every element of your social and business life.
Porcelain Veneers can provide the solution. Veneers are the perfect solution to worn and chipped teeth, teeth discoloured due to smoking or coffee, or a misaligned and gap filled smile.
How Can Porcelain Veneers Fix My Smile?
Dental Veneers are small tooth coloured ceramic panels that bond to the front of your original teeth. They repair the appearance of your front teeth, improving your smile and restoring a correct bite function.
Porcelain Veneers are exceptionally thin but also very strong, making them the perfect long-term solution to repair your teeth.
How Long Is the Porcelain Veneers Procedure?
The procedure to fit Porcelain Veneers can be finished in three visits to one of our central Melbourne clinics. During the initial consultation, we will discuss your plans for your teeth and address any concerns or fears you may have about the procedure.
During the second visit, your dentist will prepare the surface of your teeth by removing half a millimetre before preparing the impressions which are sent to the lab for fabrication. Your teeth will be fitted with temporary tooth coloured Veneers until the next appointment which is typically inside the next week or two.
And lastly, your dentist will remove the temporary Veneers and the new Veneers are cemented into place permanently. Your dentist can then make final small adjustments to the shape and colour of your Veneers leaving you with a perfectly natural looking smile that will last a lifetime.
Don't let your smile stop you from living the life of your dreams. Call our professional team of Cosmetic Dentists in Melbourne and start your journey to the perfect smile!